Janadriyah Festival 2012 part.1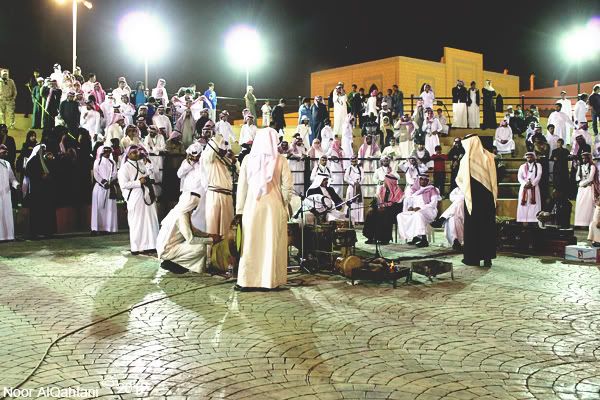 (Traditional poetry from Baha)

(Traditional dancing of Baha)

(Poetry)

(Saudi girls know how to have fun too)

(A man heating up a duff drum over the fire)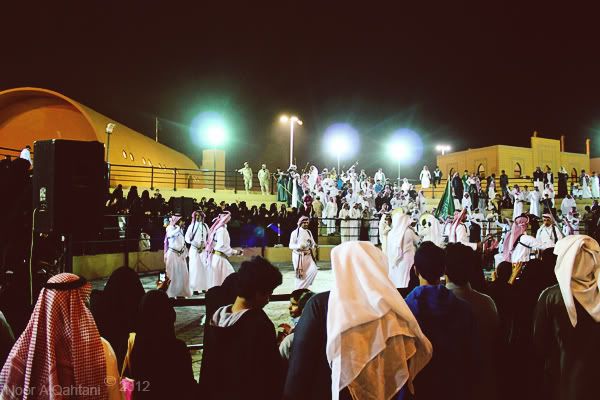 (Everyone was having a great time)
This is the third year my family and I have been to the Janadriyah Festival. We truly enjoy it and look forward to going yearly. The festival is a great way for Saudis and non-Saudis to learn more about the culture of various regions around the country. As you go through the festival you will find setups built like a particular region along with foods, shops, singing and dancing as they may do. Also every year Saudi hosts a country to come to the festival to teach more about their country. The first year we went it was France, last year it was Japan and this year was Korea.
We waited in line forever to see the Korea exhibit and I was a bit disappointed that we waited so long for what seemed to not really be that much. It would be hard to top Japan from last year though. Korea did have a small 3D movie for everyone and their theme this year was water and how we should value it. As
Usually the weather is absolutely perfect in Riyadh this time of year however it was quite chilly extremely windy on Tuesday night when we went. And at the same time we have been trying to get my son on a better schedule so we only stayed a few hours so we could get him home. We did not even get to tackle half of the festival this year and going on the weekend is a death sentence (WAY TO MANY PEOPLE do not try it).
Part one of my pictures above are focusing on the Baha region of Saudi Arabia. The music and dancing is a bit more upbeat than some other regions, I like it a lot. As you can see everyone was having a great time. That's what I love about the festival, everyone relaxes and you do not feel awkward to let loose and have a nice time. And for once people are not weird about taking pictures.
11 Responses to Janadriyah Festival 2012 part.1